This page is about my old computers and some new ones with an oldish style. Some I've bought, others where given to me and some are built by myself. Because peripheral devices and software where also part of the old computer technology, you can find them here as well.
I started this page to give my self an overview of what I collected, repaired and archived. There were so many pictures and PDF files with information about old computers and computer chips on my harddisk, all just loosely sorted and packed in folders. So I just wanted to make them a little bit more organized. If you find this collection usefull too, please feel free to use and share it.
As you can see, there is not much to see yet. I just started this page and I will bring it to more life in the next months. So stay patient…
Have fun!
News:
August 22 2022 – Norbert kindly supplied me with the missing english version of the Junior Computer Book 3
August 2022 – A new JC2 ROM version 0.9 is out, including support for EhBasic 2.22 and the IO/Language card.
August 2022 – The final IO/Language Card PCBs for the Junior Computer ][ has arrived.
July 2022 – Junior Computer ][ Rev. 3.1B PCB with some minor enhancements is ready.
July 2022 – The first assembled IO/Language Card. Read more.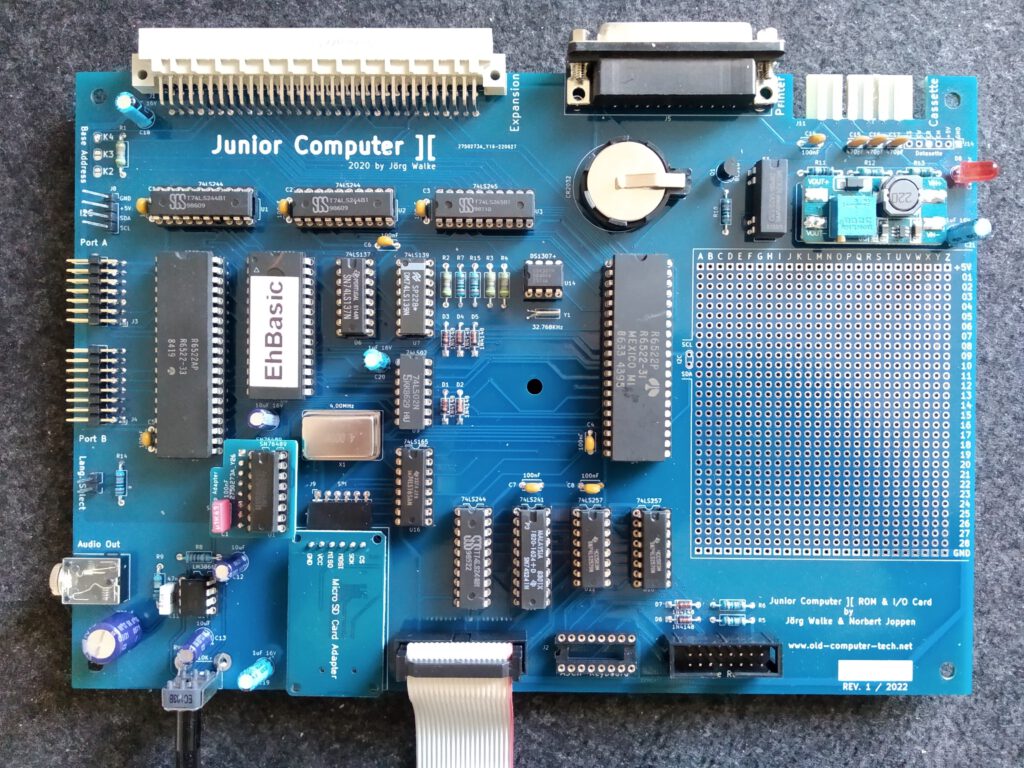 July 1 2022 – Final logo design for the Junior Computer ][ – the crowd has democratically elected 🙂

June 4 2022 – New files (Apple 1, Apple II, 65xx) added to the Downloads
May 2022 – Junior Computer ][ Rev. 3B board Gerber files (fixed RAM issue) are available for download
May 2022 – A Junior Computer ][ IO Board is on the way